We prepare the food, you collect the cash! Nelson's fundraisers are simple, profitable and delicious. Contact one of our event planners to start planning your fundraiser today.
The strategy is simple. Select a date, location, and menu for your fundraiser; pre-sell tickets; and provide volunteers the day of the event. Nelson's will take care of the rest!
With Nelson's fundraisers, everyone wins! Our clients earn 45-60 percent in profits and supporters get a hot, delicious meal and the night off from cooking.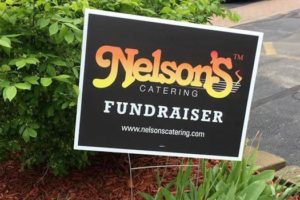 RAISING MONEY HAS NEVER BEEN TASTIER
Let's Plan a Fundraiser Together