Nelson's Catering Tastings
This article was published on March 18, 2019
Once a month, Nelson's Catering invites our clients to a tasting event at different locations around Central Illinois. This gives new and long-time clients a chance to sample new recipes or try different food pairings to put together a more complete vision about wants and needs for upcoming events!  
Attending a Nelson's Catering tasting event provides clients with several advantages:
Calling all first-time clients!
It's so good to have you on the blog!  Many engaged couples and businesses haven't hosted catered events before, and starting out can be overwhelming.  Tastings are a great way to connect with our event coordinating staff that will be working one-on-one with you and, of course, get a feel for our foods!  These events are the most interactive and delicious way to familiarize yourself with our options.
Previewing service levels
In addition to a full menu of all-things-food, Nelson's also provides service! We have sample Service Packages displayed, so you can see exactly how your event will look with Nelson's Catering. This helps understand the differences between our tiered buffet services and options for seated service. Talking to our event coordinators and having a visual of our catering equipment and dinnerware set-up can give you an idea of which service will best suit your event and guests.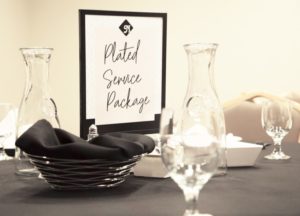 Anyone can come
Okay…maybe not your pup!  But feel free to bring along your fiance, event planner, coworker, business partner, or your mom to help evaluate your options and make choices about your menu!  
Large menu, special requests available
Our tastings are ideal for those who haven't experienced our catering before or those who just aren't sure what they're looking for because there are plenty of options!  Here is an example menu for Summer 2019 tastings.  We do strive to make our tastings diverse and applicable to most events, there may be some special items you're excited to try!  You can let us know about these items when you RSVP to an event, and we would be happy to make sure there is a sample of  your requests at your chosen tasting event.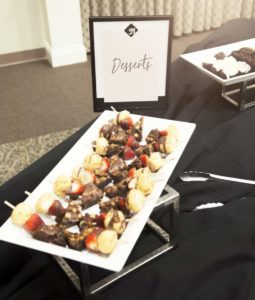 We want to be sure we have room at the tasting location that is most convenient for you, so please call 217-787-9443 to RSVP today to confirm dates and locations with our event coordinators. If there is not a location or time that is convenient for you, we would be happy to offer a private tasting for a nominal charge.
Please contact Nelson's Catering for an updated schedule of future tastings.